Why DIYinspect?
We're so glad you asked. We created the DIYinspect process to make it as easy as possible for you to sell your asset. We think you're going to love using DIYinspect, here's why:
DIYINSPECT PUTS YOU IN THE DRIVER'S SEAT.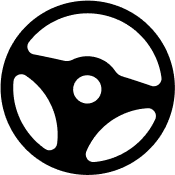 Gone are the days of relying on other people when you have to sell your car. We get it, selling your car usually involves waiting around and dealing with tyre kickers. But not anymore.  With DIYinspect, you're in control. Complete the inspection yourself from anywhere, at  your own pace. Submit your inspection and we'll send you an offer – just like that, no  random people at your house or dodgy test drivers.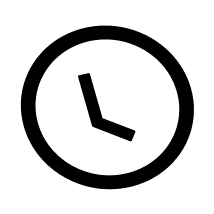 WE'RE FAST. LIKE REALLY FAST

We like to think of ourselves as the Usain Bolt of selling your car. It'll take you less than ten minutes to complete your inspection and you'll then receive your  offer within 24 hours. We'll send through some forms, and then come and pick your car up for you at a time that's convenient for you.
DID WE MENTION IT'S FREE?

Yep, free to download and free to use. Absolutely no hidden fees. Ever. We'll even pick up our car for free if you live within 30km of a Pickles branch. Why should you have to pay to sell your car?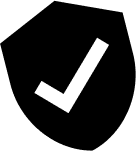 WE'RE KIND OF A BIG DEAL...
To date, we've had 25,000 downloads of DIYinspect and over 2,000 happy customers sell their cars to us, so you could say we're kind of a big deal.
We're backed by Pickles, Australia's leading asset remarketer, so you can be sure  we're legit.
Is there a fee to sell my car through DIYinspect?
Of course not. Why should you have to pay to sell your car?
DIYinspect is free to download and use. There are absolutely no hidden fees at any point throughout the process.
How long will it take for me to complete my inspection?
The entire inspection process can be completed in less than ten minutes, or about the same amount of time it would take you to scroll through your news feed.
Don't worry, if you can't complete the inspection all in one go, we'll save your progress for you.
How does the remote inspection work?
We get that selling your car can be a chore, so we've designed a process that makes it as fast and painless as possible.
Following the in-app prompts, enter your rego or VIN and we'll pre-populate your vehicle's information. Then, following our guided silhouettes, you'll be asked to take a few photos of your vehicle and a video with the engine running.
When you're finished, hit 'submit' and will send you a guaranteed buy price within 24 business hours! Sound easy? That's because it is.
Is there a second inspection?
No. The remote inspection that you complete yourself is the first and final inspection. Our technology allows us to understand the condition and value of the car from the information you submit to us – yes, it's that good!
As long as the car is in the same condition when it arrives at one of our locations, your offer price is what you will be paid.
How quickly will I get my offer after completing my inspection?
We don't want to keep you waiting, so we'll get back to you with a guaranteed buy price in 24 hours (except on weekends and public holidays, we need a break too!).
I'm happy with the offer DIYinspect has sent me. Now what?
We thought you would be. Simply respond to the email sent to you with the offer price saying that you accept.
Our friendly team will contact you the same day with some paperwork and to arrange transport at a time that's convenient for you. Make sure you have your license, registration or proof of ownership ready to submit to us.
What types of cars does DIYinspect buy?
You name it, DIYinspect will buy it – hatchbacks, wagons, SUVs, light commercial vehicles, prestige and luxury vehicles – even your grandmas old car.
How will you retrieve my car?
We'll collect your car for free if you live within 30km of a Pickles branch. Alternatively you can take it to your local Pickles branch or organise transport.
How quickly will I be paid once my car has been picked up?
You'll have the cash in your bank account within 4 business days after collection, but usually faster than that.
How long is my offer valid for?
Your offer is valid for four days, but if you'd like to accept after this, drop us a line and we'll see what we can do.
What's next for DIYinspect?
Glad you asked. We've got heaps of cool new features coming, but feel free to send through any suggestions!